CWIEME 2017 Berlin Coil Show Closing
---
  The CWIEME 2017 Berlin Coil Exhibition opened on June 20, 2017, local time in Germany. Our company was fortunate to send General Manager Chang Yuan and Marketing Director Feng Kun as representatives to participate in this exhibition.
  This year's exhibition was attended by more than 500 companies worldwide, including manufacturers of coils, magnetic materials, and insulation materials. The exhibition was held in Berlin, Germany for the first time in 1996. It is held once a year and has a history of 21 years. At present, it has become the world's most influential professional exhibition of electromagnetic coils, motors, transformers manufacturing and rewinding and electrical insulation. Professional visitors from 7,000 people in 88 countries and regions. In 2013, an additional hall was added to the original 4 halls. According to the sales of the 2013 exhibition, the organizer will add another hall in 2014, a total of 6 halls to meet the increase in the number of exhibitors and the scale of booths. Requirements. According to official statistics, the number of companies participating in China in 2017 has increased to more than 150. In addition to Berlin, the show has branch shows in Chicago, USA, Bangalore, India (previously in Mumbai), and China. China's many electromagnetic coil, motor, transformer manufacturing and rewinding and electrical insulation companies have participated in the exhibition for many years. The exhibition provides Chinese companies with an excellent platform to enter the European market and learn about global cutting-edge information.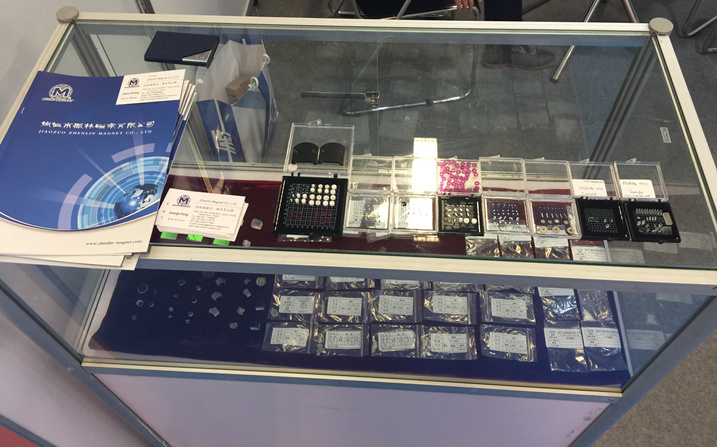 In this exhibition, our company will arrange all kinds of magnetic rings, special-shaped magnets, zirconia, artificial gems and other products whose main products are "small size, high precision and great difficulty" on the counter for customers to visit and inquire. During the exhibition, our company's special products attracted the favor and inquiries of professional visitors from all over the world, and received unanimous praise.
---